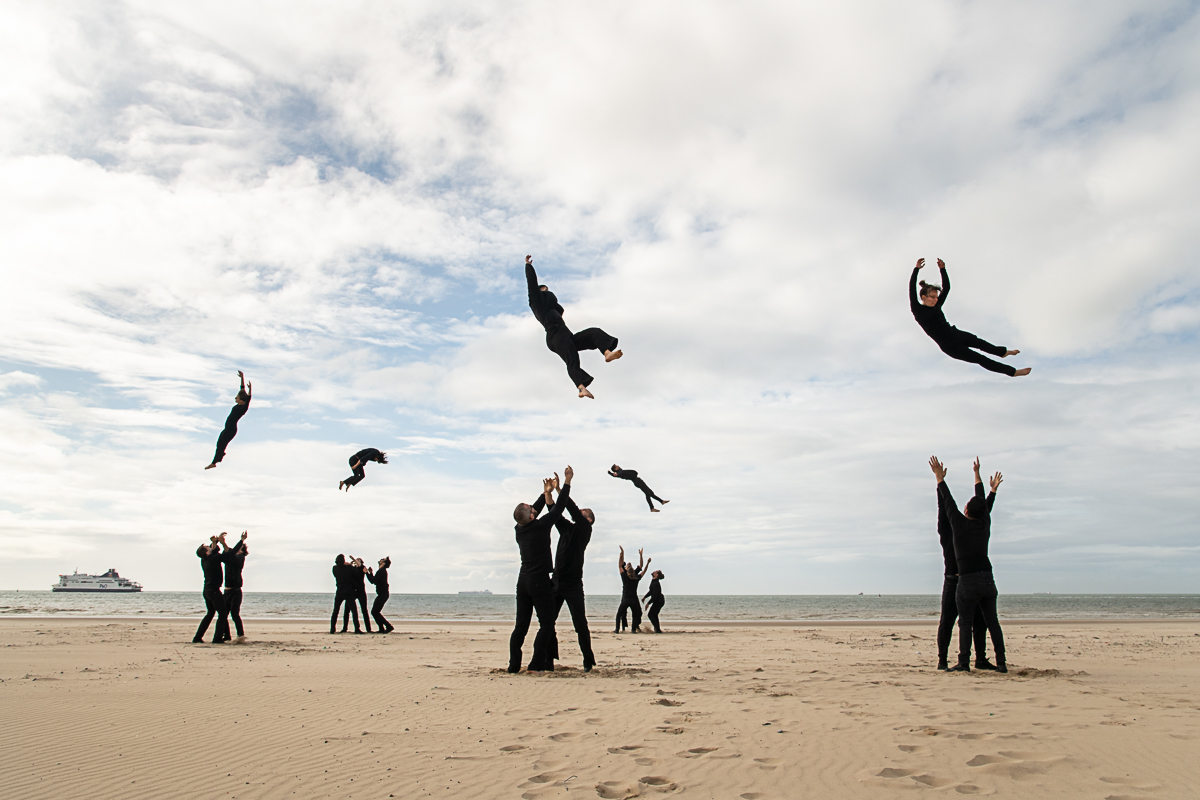 Canevas / Les Voyages
As part of 'The Danube Sea' programme arch, the 'Compagnie XY' troupe will perform in the open air with the show 'Les Voyages', on the Štrand Pavilion on 22 July at 7 p.m..
The troupe 'Compagnie XY' was founded by artists Abdelazide Senhadji and Mahmoud Louertani after graduating from the Centre National des Arts du Cirque, an institution for higher education and research in the field of circus arts founded by the French Ministry of Culture in 1985, which educated more than 400 artists of different nationalities who are now top representatives of the contemporary circus on the international stage.
The troupe consists of over 20 professional acrobats who strive to explore the possibilities of movement in acrobatics in their work and, at the same time, show the layered nature of acrobatic performance. The troupe creates improvised performances that represent poetic and acrobatic interventions in public space. In this way, the troupe is able to meet the audience in their everyday environment – the performance goes in search of the audience, not the other way around. Acrobats merge with people on the street, meld with the flow of people and offer the audience the opportunity to slow down time, stop, see, feel, and shake up their everyday life with acrobatics.
One of those improvised performances is 'Les Voyages', which celebrates public space and involves the audience in the performance. The idea behind the performance is the so-called reverse immersion, i.e., a process that differs from the process on a theatre stage. When the light hits the stage, the stage overshadows everything else, and the audience is in shadow. In the 'Les Voyages' performance, the opposite happens: the artists join the audience on the street where every day there are many departures and arrivals, many encounters, and many small journeys – voyages.
In this way, random encounters between passers-by and acrobats become important meetings that change the individual and therefore the community, which is at the core of the 'Obala' cluster that wants to show through art that it is important to influence the community and thus initiate change for the better.
The project is realised in cooperation with the French Institute in Serbia.
The event is accessible to people with physical disabilities.
Photo: Promo