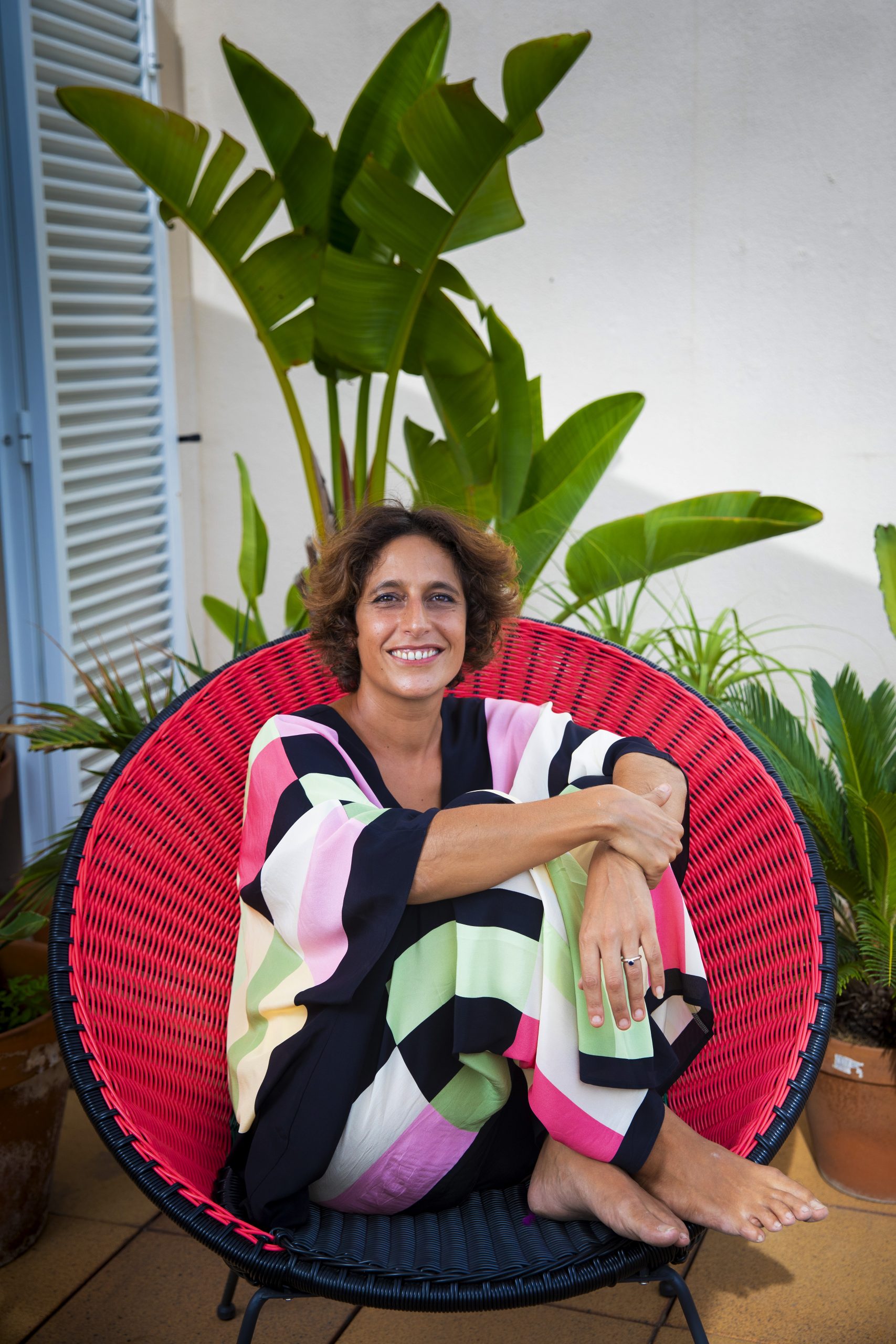 Malika Favre: Me and You and Everyone We Know / Design Pavilion
At the PDP conference, which represents a spoken-word programme of the Design Pavilion, the audience will have a chance to hear the lecture of one of the most significant illustrators in today's world, Malika Favre, entitled 'Me and You and Everyone We Know'. The event will take place on Saturday, 1 October, at 6 p.m. at the SPENS amphitheatre.
Within her lecture, Malika reflects on her illustration career through the prism of the people she met throughout her life and career. From family to lifelong friends and random encounters, she takes us on a creative journey deeply nurtured by connections with other people, where, you will agree, 'nothing is just a coincidence'.
Malika's bold, minimalist style, often described as Pop Art and Op Art, became a synonym and an inspiration all around the world for the reinterpretation of the everyday and ordinary. Spiced up with humour and a touch of sexuality, Malika Favre's illustrations provoke and intrigue the viewer's imagination and subconsciousness.
Malika Favre began her career studying graphic design in Paris before moving to the UK in 2004, where she continued her career as an illustrator. After a yearlong career as a designer in a multidisciplinary agency, in 2011, she started her own business as an independent illustrator and artist, and since that moment her distinct style has made her one of the most sought-after graphic artists in the UK.
If you have recently seen an advertisement for an iPad or come across an issue of The New Yorker magazine, then you probably encountered the work of Malika Favre!
In addition to a large audience around the world, Malika's distinctive style of richly coloured illustrations has also attracted clients such as The New Yorker, Montreux Jazz, Apple, Penguin Books and many others.
Over three hundred designers and artists, who will contribute to the creation of content, will participate in fourteen programme arches. The Novi Sad Design Week presented the most significant authors in the field of graphic design, product design, photography and fashion. On an area of over 7,500 square metres, the audience will have the opportunity to enjoy numerous exhibitions, spatial installations, street art, film and music programmes, as well as children's programmes. Famous names of the world design scene will participate in the spoken-word programme of the festival, while young artists will have a chance to improve their skills through 10 workshops.
The Design Pavilion presents the programme of the Applied Arts Week of the Kaleidoscope of Culture.
The partner of the Applied Arts Week is Erste Bank.
Photo: Promo