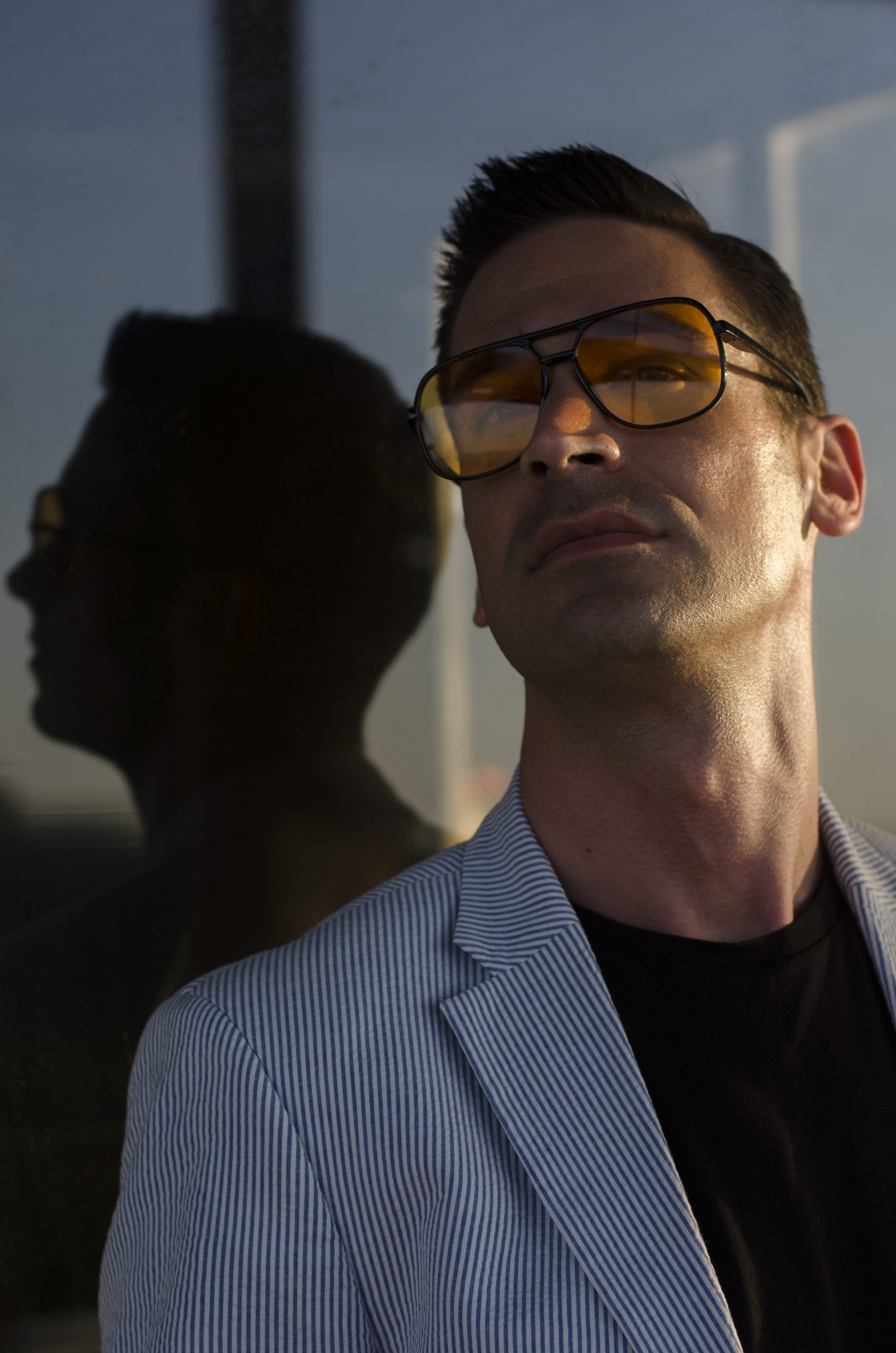 Mapo Keys / Design Pavilion
Filip Bulatović, better known as Mapo Keys, will perform on 1 October at 10 p.m. at SPENS, as part of the Design Pavilion.
Filip Bulatović was born in Belgrade on 23 November 1987. He started playing the piano when he was just 8 years old, and already at 10 he discovered that he had an absolute pitch and a sense for improvisation. It was then that he wrote his first compositions, and after graduating from the classical music school 'Kosta Manojlović' he enrolled in the jazz department at the 'Stanković' secondary music school in the class of Prof. Miloš Krstić.
At the age of 16, Filip began his first jazz performances in Belgrade and during that period he met the eminent German conductor and composer Peter Herbolzheimer, who would later play a major role in the beginning of Filip's career. After hearing Filip, Peter invited him to join one of the best international youth jazz orchestra stars Bu-jazzo Big Band, which allowed him to move to Germany and start his studies there.
After two years of collaborating with the Bu-jazzo orchestra, Filip enrolled in the music academy in Cologne in the class of some of the biggest jazz names in Europe and the world – British pianist John Taylor and German pianist Hubert Nuss.
After enrolling in his studies, Filip soon become one of the busiest Serbian jazz pianists and was increasingly becoming a sideman in the groups of two Serbian jazz giants – Duško Gojković and Stjepko Gut. Then he started performing with musicians such as Vitto Giordano (Italian trumpeter), Johan Hoerlen (Swedish saxophonist), Vladimir Kostadinović, Dušan Novakov and numerous others.
In 2009, at only 19, he formed his first international trio in Cologne with bassist Dragan Trajkovski (North Macedonia) and drummer Rodrigo Villalon (Colombia). With them, he recorded his first trio album, 'Filip Bulatović Trio – Live At Bechstein Centrum' and a year later won 3rd place at the international competition for jazz pianists in Freiburg as the youngest participant.
After numerous international experiences, in 2010 Filip moved back to Serbia and started several new projects. Apart from jazz, Filip began many projects in the field of funk, fusion and pop music. His first original experience in pop/funk music began with the composition 'Love and Trust' as an author, songwriter and producer. Then he became a member of the Composers' Association of Serbia.
Then, in 2012, collaborations with some of the best musicians from Serbia followed. Together with Peđa Milutinović, Luka Ignjatović and Pera Krstajić, he founded the original jazz group Qzama Quartet. Soon after that, Qzama Quartet became one of the most innovative bands on the Belgrade jazz scene, as well as one of the most popular among the local audience. With the support of SOKOJ's fund for cultural grants, the recording of the first album 'Portrait In Black And White' which they released in 2016 followed quickly.
After the album with Qzama Quartet, another funk project 'Filip Bulatović Funk Edition' was started – an ensemble of 13 musicians for which Filip wrote original music and arrangements.
In 2015, Filip goes to New York for the first time and makes new acquaintances in the most competitive jazz scene in the world. There he forms his trio again in 2017 and performs with musicians such as Ofri Nehemya, Alexander Claffy, Dan Chmielinski, JK Kim, and many others.
In addition to the trio, he started a series of Fusion Quartet and solo concerts in New York. In 2019, for the first time, he united his entire popular original works under the artistic name MAPO – Multiple Artistic Personality Order and formed a large nine-member band with which he began to perform in the prestigious New York club Nublu.
That same year, he released his third single What Did You do To Me with the American RnB singer Saeed Renaud, who was a finalist in the popular American singer competition The Four.
In May 2021, he became a member of the Serbian Radio Television Big Band, initially as a pianist and then as a conductor. In the same year, he releases the new single Boyfriend as well as the first single in the Serbian language, Miris u Magli.
In June 2022, he released his second single in the Serbian Ti i Ja for Glitch Records.
The Design Pavilion takes place at SPENS, one of the city's most architecturally significant locations, from 30 September to 7 October, within the Applied Arts Week of the Kaleidoscope of Culture.
The partner of the Applied Arts Week is Erste Bank.
Photo: Promo