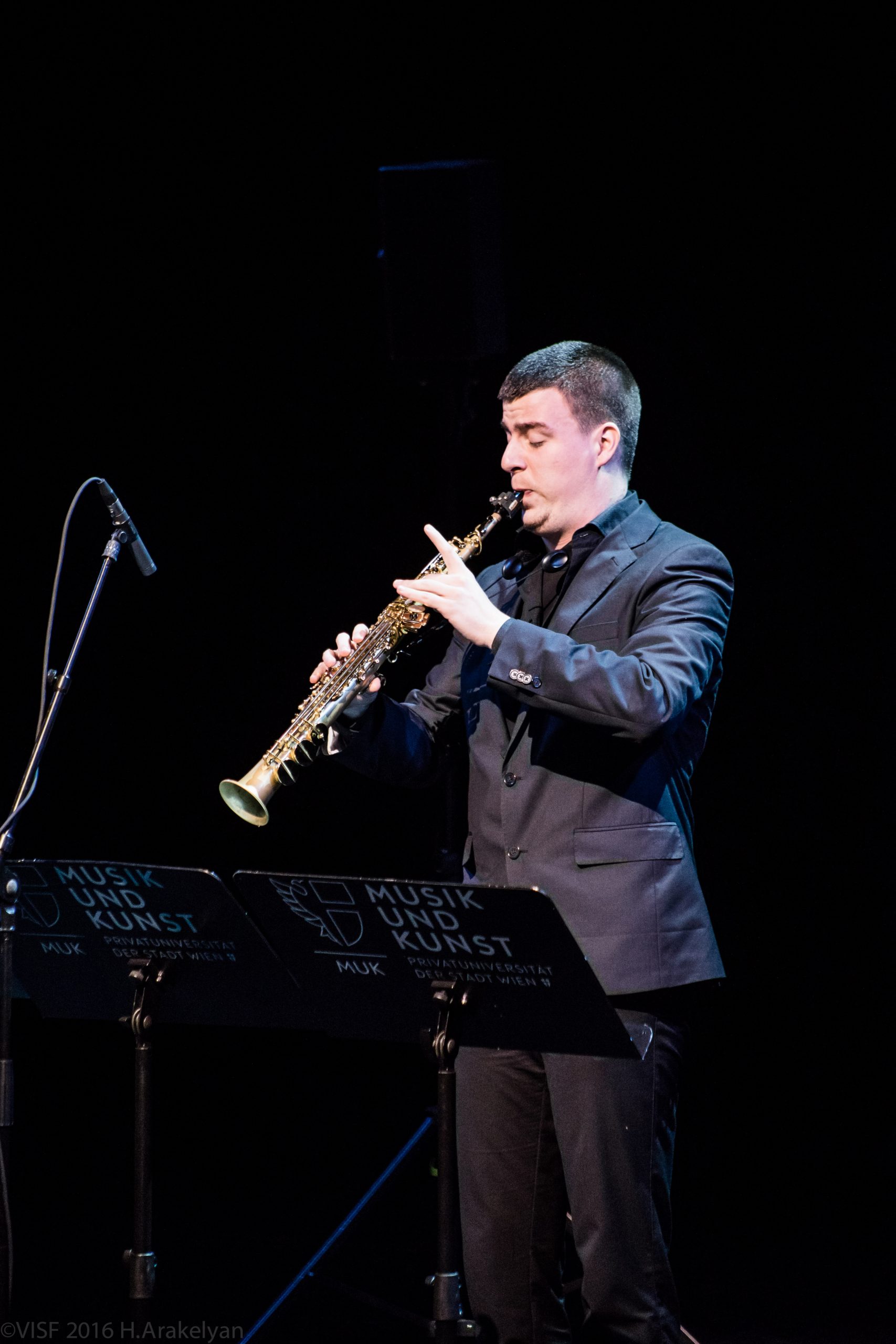 Saxophone and the East
The 'Saxophone and the East' concert of Srđan Paunović will be held on 4 October at 8.22 p.m. in the Egység Cultural Station, as part of the Applied Arts Week of the Kaleidoscope of Culture.
The concert is conceived as a classical solo recital with a non-classical combination of instruments and a non-classical repertoire. It is a musical journey to the East with three central pieces as three 'stations' – Suite Op.55 Alto Saxophone-Piano by Fazil Say (Türkiye), Gavambodi 2 by Jacques Charpentier (India) and Fuzzy bird Sonata by Takashi Yoshimatsu (Japan). Avant-garde Three Pieces for Trombone Solo by Giacinto Scelsi inspired by Eastern music and philosophy, which are normally played successively, will be separated at this concert and will serve as an opening track that will set the tone of the concert and as two 'interludes' between the central pieces.
The 'Saxophone and the East' concert will show a departure from the stereotypes that mostly associate it with Western music (French classical music, jazz and popular music) and bring an unexpected tonal spectrum and musical expression with its programme.
The partner of the Applied Arts Week is Erste Bank.
The event is accessible to people with physical disabilities.
Photo: Promo