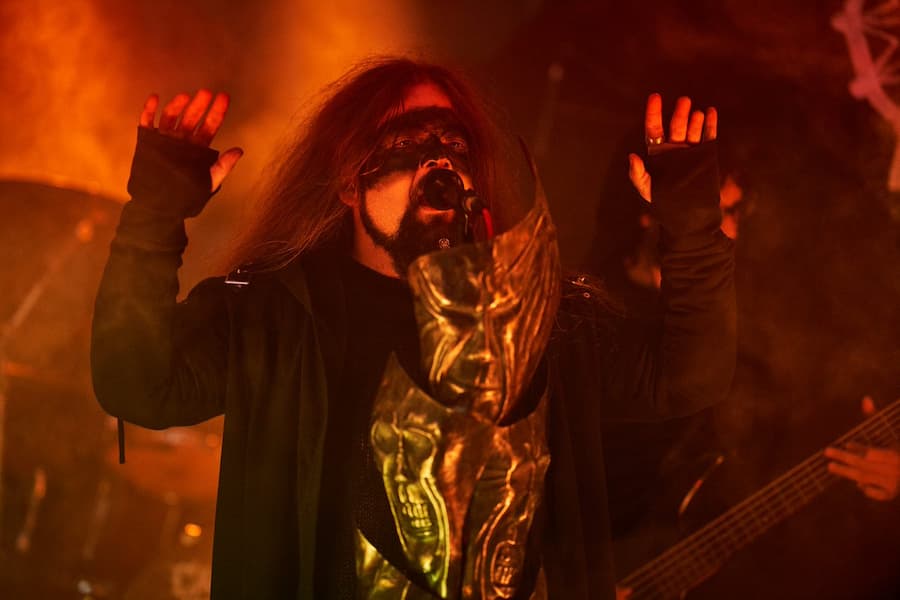 Second Day / Serbian Underground Festival
The Serbian Underground Festival will be held in the District on 21 and 22 October as part of the Comic Book City and the Other? Europe  programme arch.
On the second day of the Serbian Underground Festival, bands that have not performed at the festival until now will perform.
Kratom is a three-member post hardcore, post punk/noise/alternative rock band formed in Brutal Studio in Novi Sad. The band was formed two years ago and has so far released one EP called 'Narcissist' and are currently working on their first album.
After a long concert break, Tona is back in style, with a renewed line-up and a new album coming out in October. The band justifies its long absence with a secret tour of the South American jungles where they indulged in the charms of an easy life. Anyone who has seen them live knows what to expect from a furious mix of rock, punk and metal.
Larska is a trio from Kragujevac that combines different influences (stoner, grunge, psych, shoegaze, hardcore, desert rock) in an unusual setup – drums and two bass guitars. Their sound with a handful of effects is basically reminiscent of well-known bands from the 70s and 90s, but Larska manages to add a personal touch to proven formulas with a fresh and different approach. With their debut album 'Can't Steal It' in 2019, Larska shows that they have a mature and developed style. Praises are coming from all over, as evidenced by numerous foreign and local reviews in which you can read that it is a very high-quality album that was considered one of the local candidates for the album of the year, and according to the Balkanrock editorial board, it was on the list of 'Top 25 regional albums of 2019.'.
The Pustoš band was founded in March 2019, but has only been active live since August 2021 due to the work on exclusively copyright music. These songs were recorded on the debut album 'Suton', which will be presented to the audience at this year's festival. Pustoš has 3 members who come from Inđija and brings, according to their description, 'epic atmospheric black metal.'
Claymorean is a heavy metal band from Lazarevac. The band was formed in 2014 and has so far released three studio albums for Stormspell Records: 'Unbroken', 'Sounds from a Dying World' and 'Eulogy for the Gods'. The band's music can be characterized as a fusion of classic and power metal, with plenty of doom and epic influences. Recently the prestigious rock magazine Loudwire ranked Claymorean in the top 10 newly discovered heavy metal bands.
Scaffold is the oldest, active local deathrash metal band and this year celebrates 30 years of existence. Last year the band released a new studio album 'Codex Gigas' which is currently being promoted. The band performed at the Serbian Underground Festival for the second time in a row, and this year, on their thirtieth anniversary, we are bringing them back to our stage to once again rock the audience with their brutal metal sound.
3 A.M. is a band whose experience stretches back to the beginning of the nineties of the last century. They are witnesses of numerous upheavals and changes of generations and styles that were called hardcore sound, but they remained consistent with the main characteristics of this direction, uncompromising rocking and raw lyrics. The band has so far released its debut EP called 'Time for an Awakening', and the performance at this year's festival will also be the premiere presentation to the audience in Novi Sad.
Schedule:
7 pm / Pustoš
7.50 pm /Kratom 
8.40 pm / 3 A.M. 
9.30 pm / Tona
10.20 pm / Larska
11.10 pm / Claymorean
midnight / Scaffold
The event is accessible to people with physical disabilities.
Photo: Promo