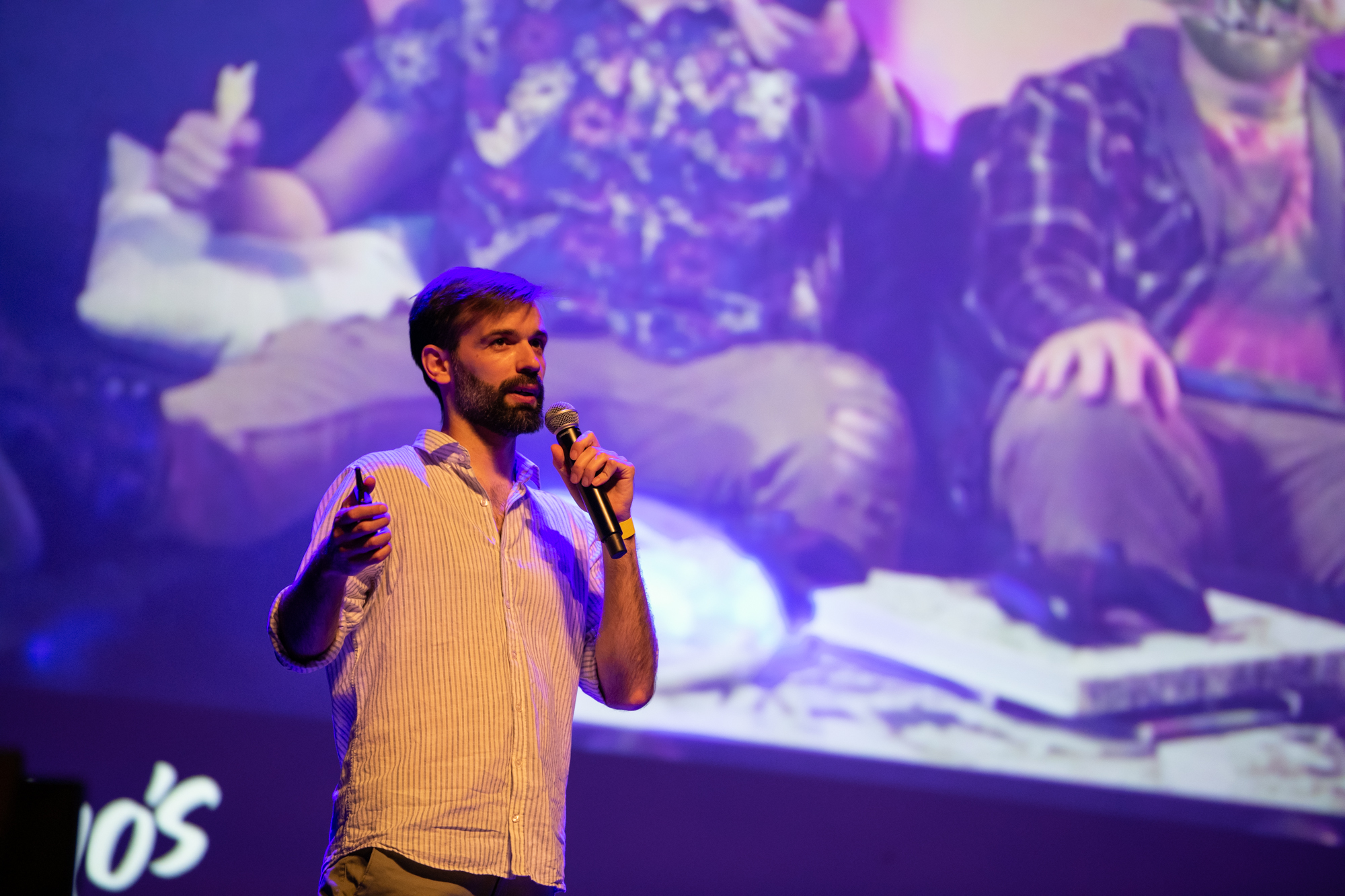 Sholim's (Sur)real World / Design Pavilion
The 'Sholim's (Sur)real World' exhibition will open on the plateau in front of SPENS on 30 September and will last until 1 October. The exhibition is part of the applied arts week programme of the Kaleidoscope of Culture.
The 'Sholim's (Sur)real World' exhibition will present a series of GIF works by visual artist Miloš Rajković who boldly criticises contemporary society through satirical animated moving pictures. Although strikingly surreal, Sholim's animations skillfully describe the realistic anomalies of society – corruption in politics and religion, consumerism, materialism, globalisation, and dependence on modern technologies.
Scholim's collages are both sweet and bitter, witty and perfectly suitable to the channel he uses the most – the Internet, which is why they have gripped a wide audience around the globe.
He deals with local and global topics, and thanks to the skilful articulation of complex phenomena, ideas and intentions, the artist's works force us to reconsider personal attitudes about current social events.
The event is accessible to people with physical disabilities.
The partner of Applied Arts Week is Erste Bank.
Photo: Clack