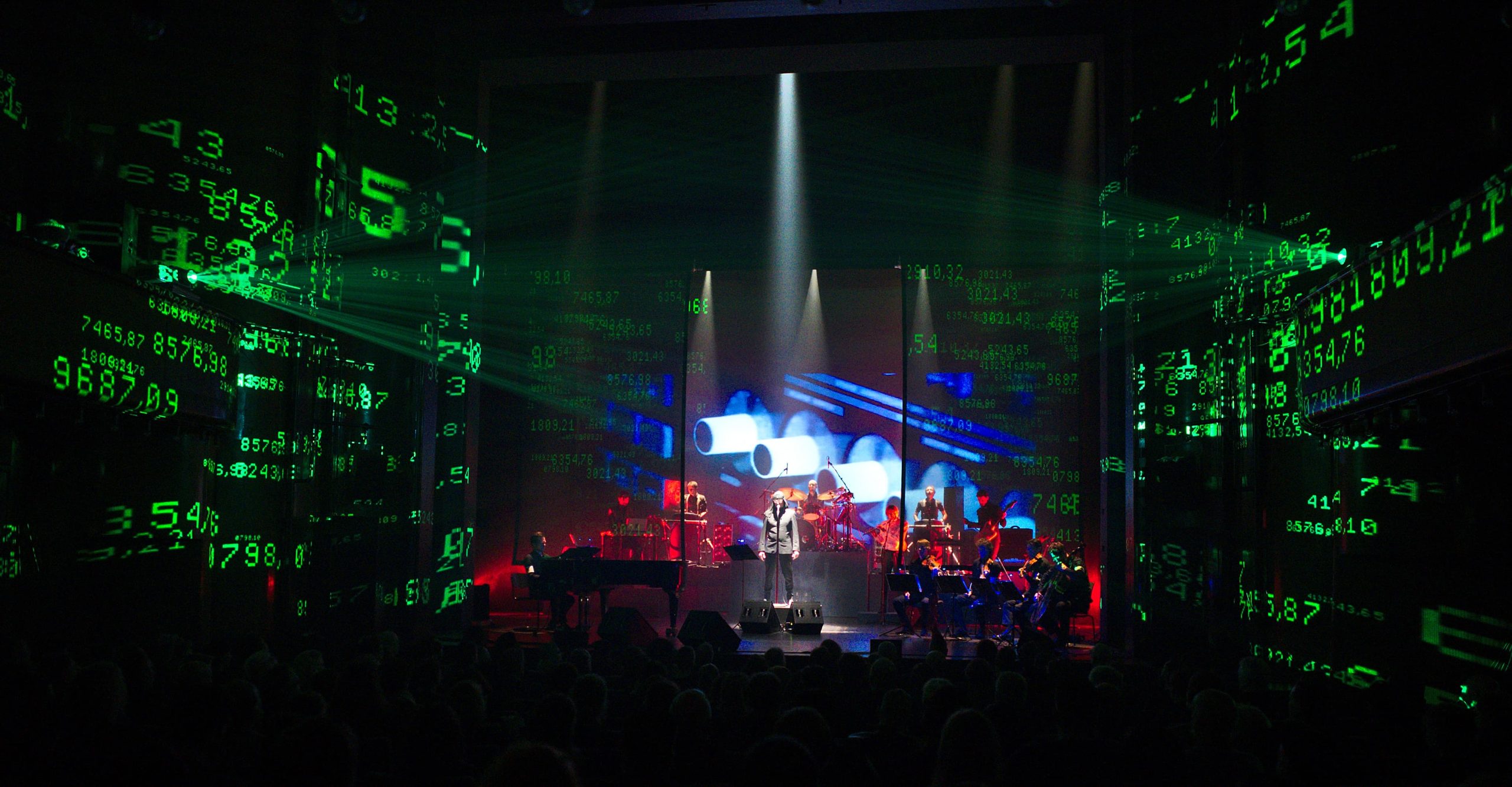 Laibach / Wir sind das Volk
As part of the Fortress of Peace programme arch, the Ljubljana band Laibach will perform the musical 'Wir sind das Volk' (We are the people) in Novi Sad on 2 July, 2022.
The musical is inspired by the provocative postmodernist dramaturgical works of Heiner Müller. This project was premiered at the HAU theatre in Berlin, where Heiner Müller himself once worked in the famous 'Berliner Ensemble', a theatre founded by Bertold Brecht. Inheriting Brecht's revolutionary inspiration, Müller thematized the problems of nationalism, but also the development of socialist society, which is why he often had to deal with the problem of censorship.
The musical-scenic performance we will be treated to as part of the 'Rebellion' is, in terms of artistic expression, the merging of Müller's stage expression with the provocative music of Laibach, while in terms of content it is about merging anti-nationalist and anti-repressive ideas into a theatrical gesture representing the fight against the dangers of nationalism, which is increasingly returning to us today as an alibi for new types of totalitarianism.
With the musical Wir sind das Volk (We are the people), as the announcement of a Ljubljana theatre says with a dose of irony: 'Lajbah and guests (Mina Špiler, Katarina Stegnar, Cveto Kobal, Sašo Volmajer, Vier Personen Quartet, The Stroj, and His Holiness, Peter Mlakar) stage more than an hour and a half of patriotism. Nevertheless, that patriotism is accompanied by a trance, it is transnational, transparent, transformational. Therefore, Laibach offers more than an hour and a half of fresh, contemporary, and balanced German-Slovenian-Serbian patriotic pleasure.'
Tickets for the musical are available at all Gigs Tix ticket offices as well as on their website. The price of a ticket is RSD 1500. In case of bad weather, the event will be moved to the City Concert Hall, where the seating arrangements will remain unchanged.
Due to organisation and implementation of the music and stage performance of the musical 'Wir sind das Volk', a road closure will temporarily take place in Dunavska Street, from the Belgrade Quay towards Ive Lole Ribara Street in Novi Sad. This closure will take place on 1 and 2 July from 6 p.m. to midnight.
Photo: Tomislav Gangl