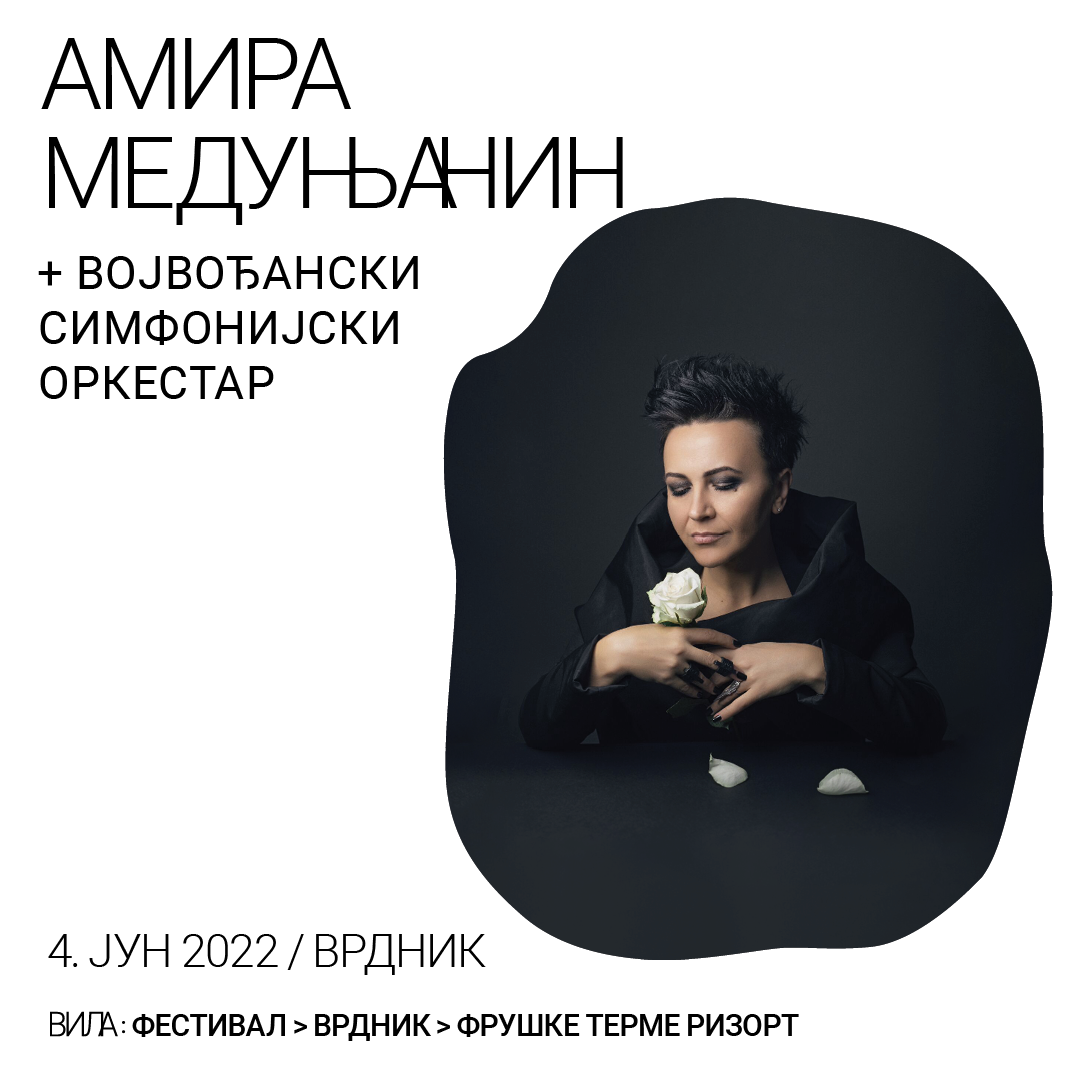 Amira Medunjanin and Vojvodina Symphony Orchestra / Vila
A concert by Amira Medunjanin and Vojvodina Symphony Orchestra will be held in Vrdnik on Fruška Gora, within the 'Vila' family festival, on 4 June at 7 p.m..
For over two decades, Amira Medunjanin has been singing Sevdalinkas in a special way, revealing their inexhaustible melodic treasures and stories that preserve the ancient tradition, and in which, thanks to her convincing interpretations, we all find ourselves.
Amira has a very full schedule of concerts throughout Europe, America, Australia, and Asia. She often delves into other genres and collaborates with numerous successful musicians and ensembles of classical, jazz, ethno, and pop music.
She performed for the first time in Novi Sad in 2012 in the garden of the High School Dormitory, in a duo with guitarist Boško Jović. After that, thanks to the Music Youth of Novi Sad, they made several programmes together in which Amira sang accompanied by various chamber ensembles and at various locations in Novi Sad.
The 'Vila (Fairy)' festival will be held between 3 and 5 June in Vrdnik on Fruška Gora, the oldest national park in Serbia. The Gothic fairy Tarja Turunen, classical music fairies – violinist Simon Lamsma and violist Tabea Zimmermann, four fairies that make up the band Warpaint, Jenny Berggren from the band Ace of Base, as well as regional fairies Natali Dizdar and Kaliopi, the fairy of Yugoslav theatre Anica Dobra, and many others, will be part of a unique experience this festival will offer in the magical ambience of Fruška Gora through various content – plays, concerts, dance performances, poetry, film, gastronomy, rock camp for girls, as well as programmes for the youngest. You can find the entire festival programme at this link.
Erste Bank is the partner of the Heroines programme arch.
Free admission.
Photo: Promo