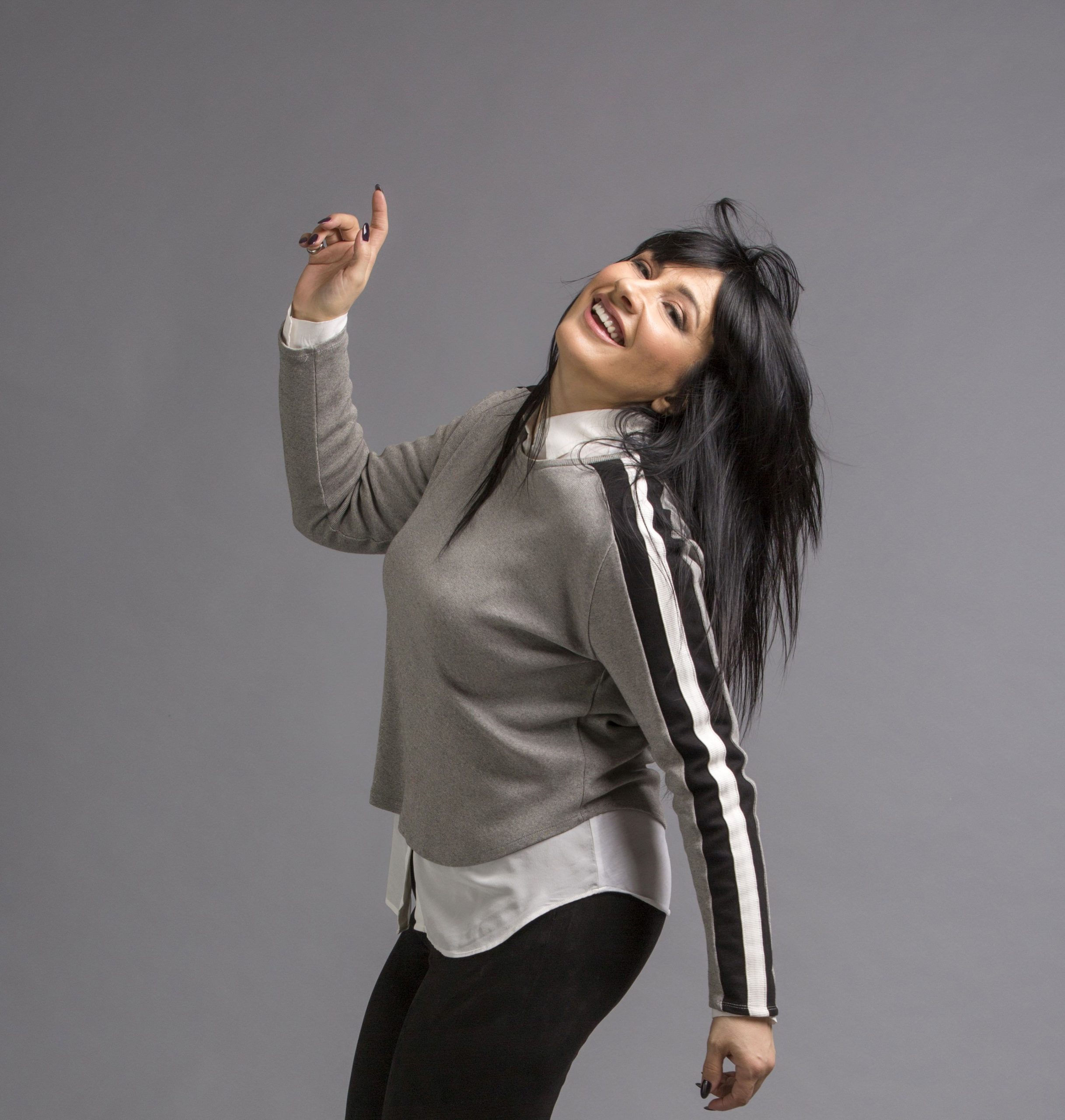 Kaliopi / Vila
One of the most famous vocalists of the Balkan music scene, Kaliopi, will hold a concert on 3 June at 9.30 p.m. in Vrdnik, within the family festival 'Vila' and the Heroines programme arch.
Kaliopi is the biggest Macedonian pop-rock star and one of the biggest and most original vocalists in the Balkans. In her long and prolific career complemented by her specific vocal colour and powerful interpretation, and as the author of many hits she wrote for herself and other singers, Kaliopi has set high standards and left a lasting mark in music, becoming a favourite of her people, and a Balkan music diva.
She started playing music at the age of 9, winning first place at the largest children's festival at the time. Her first success and popularity in the countries of the former Yugoslavia began with the group 'Kaliopi', founded by her producer and author Romeo Grill. In 1999, Kaliopi began her solo career with the album 'Oboi me', as joint authorship with Romeo Grill, with whom she still collaborates today.
During her career so far, she has released 15 albums and a large number of singles, given numerous concerts, and performed in all major Ex-Yu concert halls and beyond, in Toronto, Sydney, Melbourne, Moscow, Baku, Stockholm, Gothenburg, Malmö, Minsk, and Tirana, participated in major festivals and won numerous awards and recognitions. At the invitation of Macedonian Radio Television, she represented Macedonia at the Eurovision Song Contest twice, and the song 'Crno i belo' became an absolute planetary hit.
In addition to her decades-long commitment to pop-rock music, Kaliopi has collaborated as a singer and author on many other different projects as a result of her artistic versatility and inspiration. She composed music for film, theatre, and ballet, starred in the first Macedonian musical 'Who Do You Belong To', and participated in several ethno jazz projects with the Tavitjan Brothers; one of her most significant collaborations was with Edin Karamazov, with whom she recorded the album 'Oblivion', which is the result of the exceptional cohesion of their musical expressions. Later, at the invitation of Karamazov, she was a guest on his album 'The Lute is a Song' in addition to names such as Sting, Renne Fleming, and Andreas Scholl.
Kaliopi was proclaimed an honorary ambassador of the UNHCR in Macedonia, an honorary artistic ambassador of the Macedonian economy in the world, and in addition to numerous awards and recognitions, she also won the 'Mother Teresa' statue for her outstanding and dedicated humanitarian work.
'Vila' festival will be held from 3 to 5 June in Vrdnik on Fruška Gora, the oldest national park in Serbia. Gothic fairy Tarja Turunen, classical music fairies – violinist Simone Lamsma and violist Tabea Zimmermann, four fairies that make up the band Warpaint, Jenny Berggren from the band Ace of Base, as well as the regional fairies Natali Dizdar and Kaliopi, and the fairy of Yugoslav theatre Anica Dobra among many others, will be a part of a unique experience that this festival will offer in the magical ambience of Fruška Gora through different contents – plays, concerts, dance performances, poetry, film, gastronomy, rock camp for girls, as well as programmes for the youngest. The full programme can be found at this link.
Erste Bank is the partner of the Heroines programme arch.
Free admission.
Photo: Promo