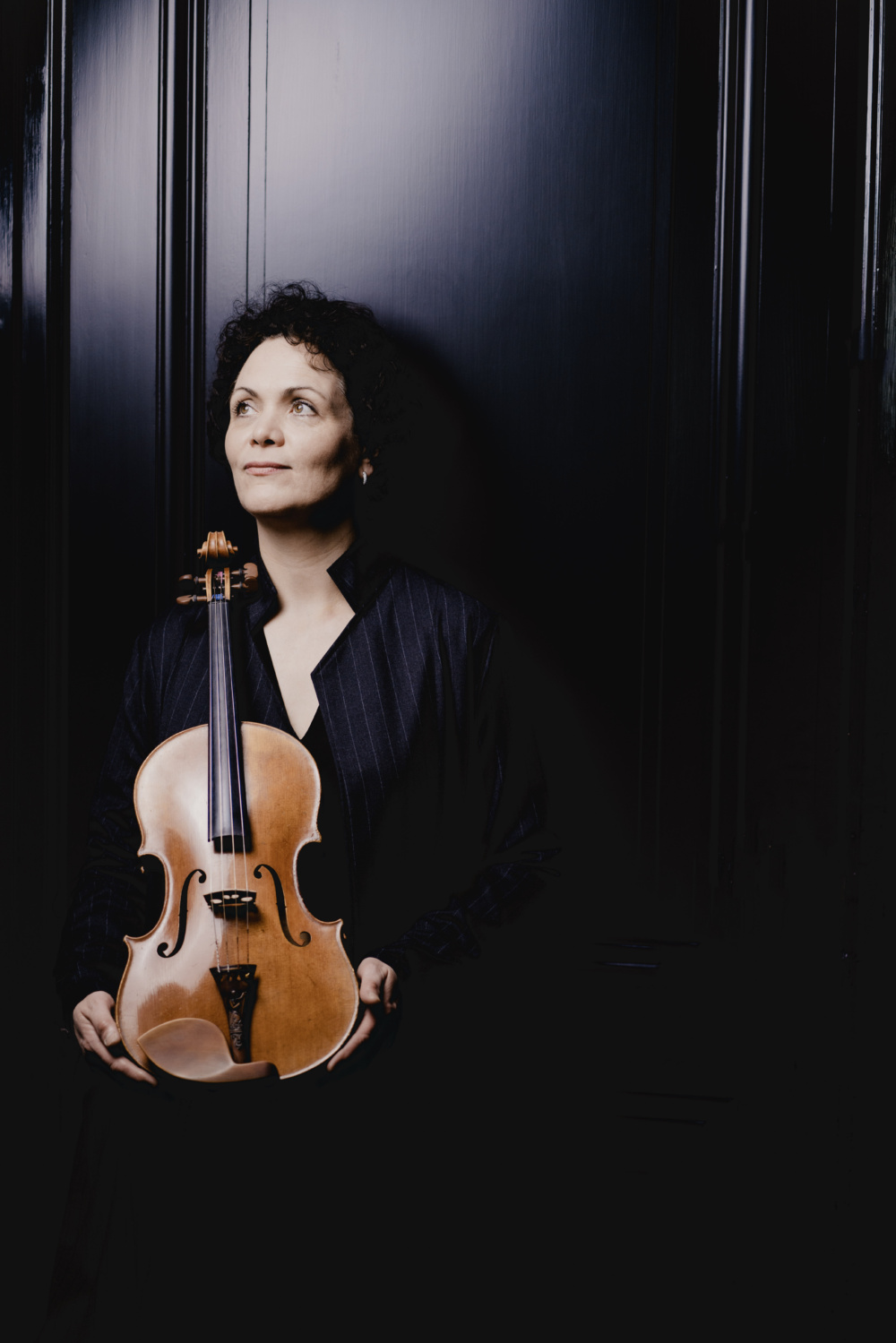 Tabea Zimmermann / Vila
One of the most recognised violists in the world, Tabea Zimmermann, will have a concert on 5 June at 8 p.m. at the 'Vila' festival in Vrdnik, organised as part of the Heroines programme.
Tabea Zimmermann is one of the most beloved and accomplished artists of our time. As the winner of the Ernst von Siemens International Music Award in 2020, an artist at the residence of the Royal Concertgebouw Orchestra for the 2019/20 season and the Berlin Philharmonic for the 2020/2021 season, Tabea Zimmermann is widely recognised for her unmistakable, impeccably high standard and sharing her for music with the audience. Fellow musicians and listeners appreciate her charismatic personality and deep musical understanding. Her work with orchestras is also guided by the ideals of her experience as a chamber musician, where artistic integrity is paramount.
As a soloist, she regularly cooperates with the most prestigious orchestras around the world, including the Paris Orchestra, London Symphony Orchestra, Israeli Philharmonic Orchestra and the Czech Philharmonic. After residencies in Weimar, Luxembourg, Hamburg, and with the Bamberg Symphony, Tabea Zimmermann was a residential artist in the ensemble Resonanz.
The 'Vila (Fairy)' festival will be held between 3 and 5 June in Vrdnik on Fruška Gora, the oldest national park in Serbia. The Gothic fairy Tarja Turunen, classical music fairies – violinist Simon Lamsma and violist Tabea Zimmermann, four fairies that make up the band Warpaint, Jenny Berggren from the band Ace of Base, as well as regional fairies Natali Dizdar and Kaliopi, the fairy of Yugoslav theatre Anica Dobra, and many others, will be part of a unique experience this festival will offer in the magical ambience of Fruška Gora through various content – plays, concerts, dance performances, poetry, film, gastronomy, rock camp for girls, as well as programmes for the youngest. You can find the entire festival programme at this link.
Erste Bank is the partner of the Heroines programme arch.
Admission is free.
Photo: Marco Borggreve