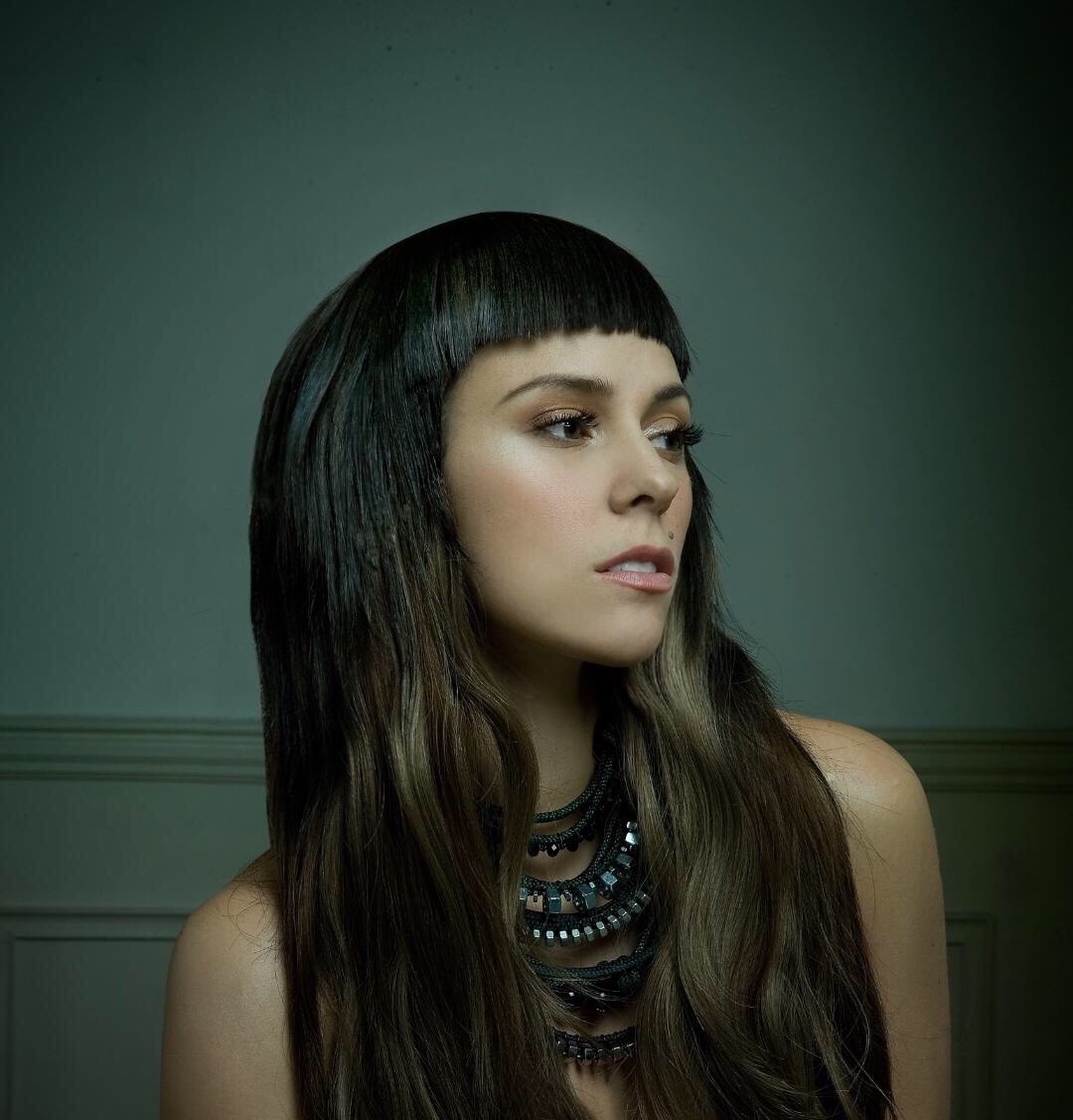 Natali Dizdar / Vila
Well-known Croatian pop star, Natali Dizdar, will hold a concert on 5 June at 7.30 p.m. at the 'Vila' festival, which is being held at the Fruške Terme Resort in Vrdnik, on Fruška Gora, as part of the Heroines programme arch.
Natali first appeared in public at the end of 2003 in the Story SuperNova Music Talents competition, where she ended up in the finals. In the summer of 2004, her first official single 'Ne daj' was released, which immediately topped almost all the charts, and was awarded the Zlatna Koogla for song of the year, HR Top 20 award for the best-charting song during the year, and the Porin Award for Best Debut. Ne daj is considered the most successful domestic single of 2004.
After another very successful single, the long-awaited album 'Natali Dizdar' was released in May 2005. At the end of 2005, the album was included in the list of the ten best domestic albums of the year by music critics of Jutarnji list, and it received as many as eight nominations for Porin in 2006.
The second album 'Pronađi put' was released in 2009, while in 2012 she released her first live album 'ZKM Uživo'. In 2017, she released the album 'Iluzije'. In 2020, together with the group Majales, she launched a joint music project called 'BETI'. In the same year, they released the single 'Slobodna'.
'Vila' festival will be held from 3 to 5 June in Vrdnik on Fruška Gora, the oldest national park in Serbia. Gothic fairy Tarja Turunen, classical music fairies – violinist Simone Lamsma and violist Tabea Zimmermann, four fairies that make up the band Warpaint, Jenny Berggren from the band Ace of Base, as well as the regional fairies Natali Dizdar and Kaliopi, and the fairy of Yugoslav theatre Anica Dobra among many others, will be a part of a unique experience that this festival will offer in the magical ambience through different contents – plays, concerts, dance performances, poetry, film, gastronomy, rock camp for girls, as well as programmes for the youngest. The full programme can be found at this link.
Erste Bank is the partner of the Heroines programme arch.
Free admission.
Photo: Promo